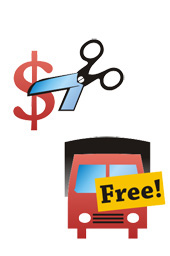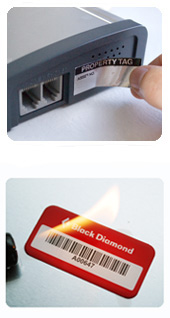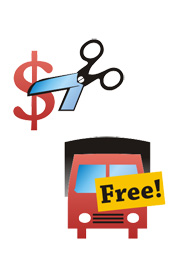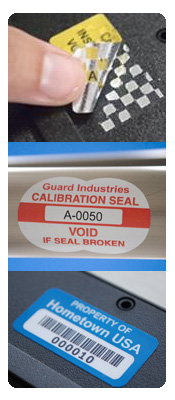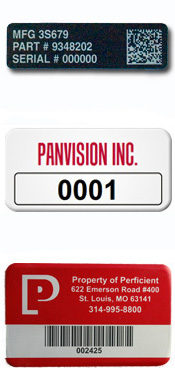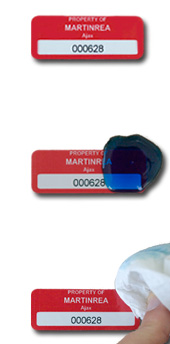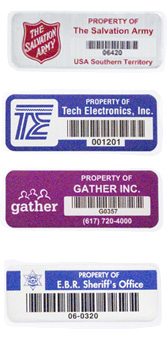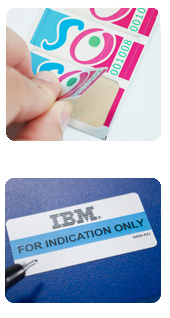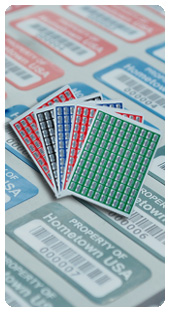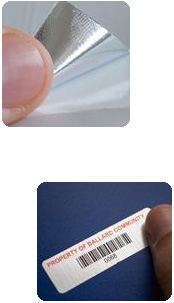 Best Prices Guaranteed
We've spent years developing, manufacturing, and selling the finest, durable asset tags. From EconoGuard™ to AlumiGuard™ tags, we have a variety of options to help you organize your assets. For an inexpensive option, try EconoGuard™ labels, which are still resilient, no matter what the price. AlumiGuard™ is our highest quality tag, with a hardened surface for durability.
Durable Aluminum Tags
Rugged and rust-proof aluminum is designed for your busy workplace. Resist aging and tears with a tag that can withstand stocking and inventory.

Our metal tags aren't just plastic that look like metal, these are made of aluminum to protect against corrosion. PlioGuard™, made of annealed aluminum, is great for rounded surfaces. And dead-soft aluminum is easy to write on, and permanently deboss, so writing stays on the tag, even if the ink washes away.

With a high-bond adhesive, they'll bond to irregular or unusual surfaces for years, perfect for keeping track of precious equipment.

Variety of Options
Labels and tags are vital to marking your belongings. Everyone owns a lot of stuff, so don't choose any standard design. We have popular options in a variety of colors, materials, and sizes. Add a logo, numbers, or barcodes. You can choose whatever you like—we're flexible. Tags fit in even the most unusual places. If you have any questions about what you want, or how to get it, feel free to give us a call. We're happy to help.

Huge Selection
Whether you're using inventory for your warehouse or tracking all your stuff in your dorm room, we have what you're looking for to keep an eye on your belongings. With bold, clear graphics and symbols, we count on every detail to help make these tags work for you. Available in several sizes, and plenty of material options, including:
AlumiGuard® Anodized Photo Aluminum
BikeGuard™ Anodized Aluminum
PlioGuard™ Annealed Anodized Aluminum
SunGuard™ Full-Color Aluminum
PermaGuard® Laminated Polyester
SecuriGuard™ Destructible Plastic
StealGuard™ Self-Voiding Polyester
EconoGuard™ Economical Vinyl
Blank Laser Printable Label Sheets In Various Materials
Numbers and Barcodes at no Extra Charge
Include whatever you like on your labels. The two-dimensional codes work for the most complex asset management. Show your asset, purchase date, expiration date, costs, and more, with one simple barcode.

Little labels too hard to see? We offer many designs with extra-tall numbers, which you can spot from up to 25 feet away.

A majority of our tags have barcodes. If you already have an organized (or random) series of numbers, we can still accommodate you, too. Just send us the numbers in a data file spreadsheet (like Excel), and we'll incorporate your numbers into your order.
Oil and Grease? No problem
No matter what the environment, our tags meet the highest standards for longevity and durability. Some, like our PermaGuard™ labels, feature a laminate for wet or oily environments. For a tougher design, try our rugged, debossable aluminum tags.

Designs feature a high bond adhesive and our quality materials won't chip away. Each logo, text, or barcode is designed not to smudge or wear away, even under oily or greasy liquids, so you can rest easy knowing that each tag is built to last.
Custom Designs
Tags are easy to customize. Start with our design wizard. Just upload your logo, or a rough draft of a design. We'll polish it and let you approve the art proof, at no extra charge. Add your text, names, contact information, or notices. And with SunGuard™, you can print your logo in full color.

Custom options allow a truly unique tag to stand out, make your inventory your own, and ensure that you're effectively tracking your assets.
Photos and Logos
We produce the sharpest, stunning, perfectly aligned text and graphics. Tags surpass competition in quality. Guaranteed to look great, and a logo easily marks your equipment.
Popular Colors
Your asset tags won't be helpful to you if you can't find them. Choose a standard color, or an array of custom templates. From stripes to bold solid colors, in gloss or matte, we have the right color scheme to help you make the most of your assets.Organize equipment by type or purchase date. Color-coding opportunities are endless.

Need some direction? Black and red are the most common colors, mostly because of red's high indoor visibility.

Rounded Corners
Die-cut labels with rounded corners outlast low-cost labels with square corners. Square corners wear off quicker and are easier to pick apart, which is why all of our assets feature smooth, rounded corners.

Asset tags and labels also feature excellent adhesives, so strong that customers use it for computer "lock-down" applications. Your tags will last you for so long that they may outlast your assets.