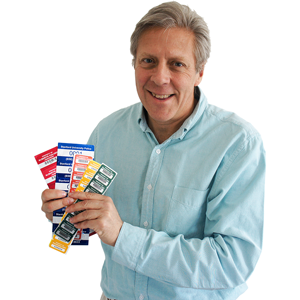 We have been manufacturing, designing, innovating and selling asset tags for over 40 years, For generations, the simple stamped metal asset tag was all that a business needed. After all, asset tags were only used on large, depreciable assets with a long life. These are the kinds of assets that required two strong workers or a forklift to move.
But, assets have changed - and so have asset tags. Here are a few ways that our asset tagging market has been transformed:
•
More Assets. Even small organizations now track 1000's of assets. It's not just owned-assets that need tracking - but companies are now tracking tools, electronics, cameras, rental equipment ... even beer kegs!
•
Smaller Assets. Your most valuable assets may also be your most portable.
•
Security Worries. With valuable customer or client information being stored on a single laptop, IT and finance departments live in fear of a security breach.
•
More Organizations. Asset tags are not just for manufacturers, but for non-profits, clinics, rental firms and schools.
More companies need to track more assets - and the tracking needs to be done both seamlessly and affordably. These trends all have an impact on asset tags and our business. The result has been an explosion of innovations, including:
As the market has expanded, so has our product line. We offer a huge range of assets. But we also understand that the choices can be bewildering. As a result, we spend a good deal of time on education and samples. Please look at our videos. Ask for our free sample kit. Call up our consulting sales team.
We know that a smart customer is a good customer. Let us help you with your next project.