Great Asset Tag Materials.




Our AlumiGuard® metal asset tags remain "Cadillac" of the asset tag industry. They withstand abuse and have outlasted other tags for more than a generation.When you analyze the cost of implementing an asset tagging program, it is easy to see why the most savvy IT and security specialists choose aluminum asset tags. Compared to the costs of installation, maintenance and setup for your equipment, the cost of an asset tag program is miniscule.

We offer dozens of lower cost options, too. Our PermaGuard® Chrome is our high-end plastic tag. For our budget-conscious buyers, check out EconoGuard. If you need some help deciding which material is best for you, ask for our free sample kit.

Great Asset Tag Prices with Low Minimums




Buying asset tags direct from the factory means that our prices cannot be beat. Compare the price of our premium aluminum asset tags with the plastic asset labels sold by others - our highest quality tags come at a far greater value than the competition. There are no plate costs, no cost for logos and no cost (and no obligation) for a free proof from even a rough sketch. Order as few as 50 asset tags.

Fast and Free Delivery. 




Orders over $100 qualify for Free 2 Day Shipping. Most orders leave our factory in 2-5 days after you approve a design. If you need your tags faster, don't hesitate to call our customer service team. In many cases, we can rush your order through and your asset tags can leave the factory a day or two after approval.

Bar-Code Labels at No Extra Charge. 




Simply put: barcode asset tags save time and reduce errors. Make inventory faster with a barcoded asset tag set. The trends are obvious. Bar codes are everywhere. Readers are now inexpensive and easy to integrate into your systems. Many others charge more for bar code labels. We do not.

Industry-Leading Technology. 




Here are some of our innovations... QR barcoded asset tags, BikeGuard (a free bike registry system), multi-part anodized barcode tags, annealed barcode labels with security cuts, or our free design-online and print-yourself PDF system.

Free AssetTiger Asset Tracking Software. 




Free to our tag customers, our Asset Tracking Software is truly a break-through product. In the past, many customers complained budget was exhausted by having to pay over $3,000 for asset tracking software. They would then scrimp and buy cheap asset tags for under $100. To us, this is upside down!. We'd rather have a customer buy a really good asset tag – and we make the best on the market – and not have to waste so much on software.
Your assets have never been more important – and have never been harder to manage. Assets are bought, reassigned, upgraded, put into retirement, sent out for maintenance and even loaned. Our mission is to make it easy to both order tags and to track your assets. Keep you in control.

Customers come back year after year for our durable asset tags. Why? Logos and Barcodes are no extra charge. We offer the industry's premium aluminum asset tags for less than most others sell plastic asset tags.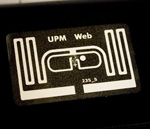 2D codes are some of our most recent innovations. Our tags will take on major linear bar code symbologies, writing ID and data fields to the tags from a database in cases where bar code images are not required.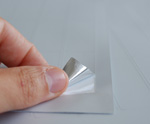 Free online design! Asset labels can be designed with our Custom Wizard, which produces a .pdf version of your labels. Use our laser printable sheets to print your own asset labels on durable label materials.